Looking for a fun activity for your kids or grandkids this weekend? Look no further than our safari animal coloring pages! These adorable pages are perfect for your animal-loving kids.
Teaching your children about safari animals can do wonders for their understanding of the world around them.
These fascinating creatures live in some of the most exotic regions on the planet and offer endless opportunities to learn about zoology and geography.
Most children are naturally fascinated by wild animals and their habitats. Teaching your children about safari animals is a great way to cultivate their interest in nature and the environment.
Today, I am excited to share a fun resource to help you introduce your children to the animals found on the safari.
Safari Animal Coloring Pages
There are so many wonderful ways to use these safari animal coloring pages with children.
For starters, the coloring pages are a great tool to enhance your child's learning experience.
By simply coloring the safari animal coloring pages, your child also gets to learn about the unique physical features of each animal.
You can discuss with your children about the different animals and their unique habitats.
You can also talk about how a zebra's stripes help them blend in with the tall grass or how a gorilla's strength comes from eating a balanced diet of leaves and fruit.
Put on some safari-themed music while your children work on the coloring pages. Your kids will love the added touch of safari music and be even more excited about learning.
Bonus: Grab my Free Safari Animal Matching Cards to use with the coloring pages.
Over Ten Different Safari Animal Coloring Pages
There are a total of thirteen (13) pages in this set, each one featuring a different animal.
Lion
Elephant
Giraffe
Gorilla
Meerkat
Cheetah
Zebra
Rhino
Hippo
Ostrich
Warthog
Hyena
Gazelle
Use the coloring pages with your children to teach about some of the unique characteristics of each animal.
For example, the lion's mane, the zebra's stripes, and the ostrich's long neck.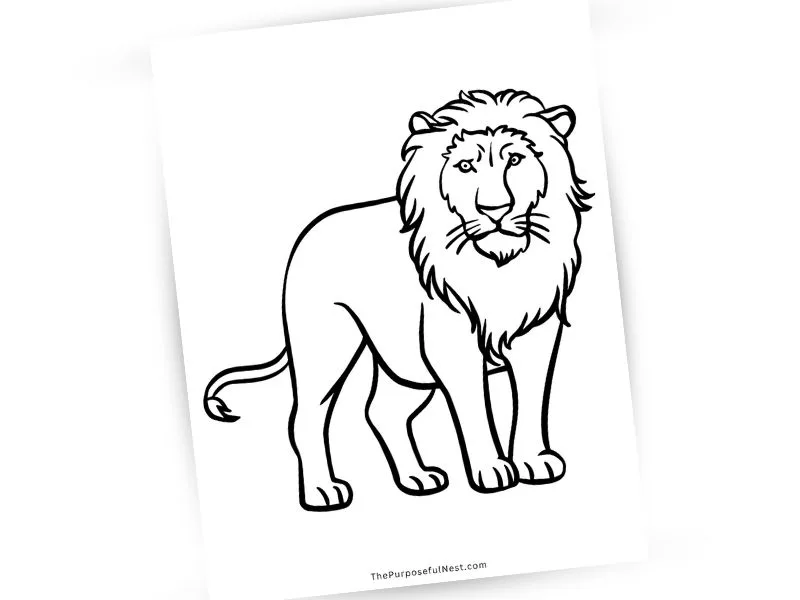 These safari animal coloring pages are an excellent activity for your kids, young and old.
Whether you're looking to teach your child about the animals of the savanna or give them something creative to do on a lazy afternoon, these pages are perfect.
Click the link below to download your set of coloring pages and happy coloring!
More Animal Activities for Kids:
SAFARI ANIMAL SEEK-N-FIND
SAFARI ANIMAL MATCHING CARDS
OCEAN ANIMAL MEMORY CARDS
Safari Animals Coloring Pages