This past weekend we dropped our kids to their grandparents and headed to Miami Beach for a date night. We spent time at The Museum of Ice Cream before going for dinner.
The Museum of Ice Cream is totally different from any museum I've visited in the past. At the Museum of Ice Cream (MOIC) you are encouraged to take lots of photos and share your experience on social media. There are lots of friendly staff throughout the museum ready and willing to engage with you. Best of all, the museum serves ice cream at various points of your visit.
The Miami location featured a Sprinkle Pool at the start of the tour. This is where you are asked to remove your shoes and given a locker to keep your belongings while you frolic in 2 feet of faux sprinkles.
There is music being played throughout the museum. A staff member even taught us several 8 counts of fun choreography. Our time at the museum exceeded our expectations and we had a blast.
Museum of Ice Cream Gift Shop
The tour ended with a walkthrough of the museum's gift shop. The shop offers the cutest ice cream themed memorabilia and treats. The gift shop has unique icecream-themed keychains, postcards, t-shirts and more. I found the prices to be fairly reasonable.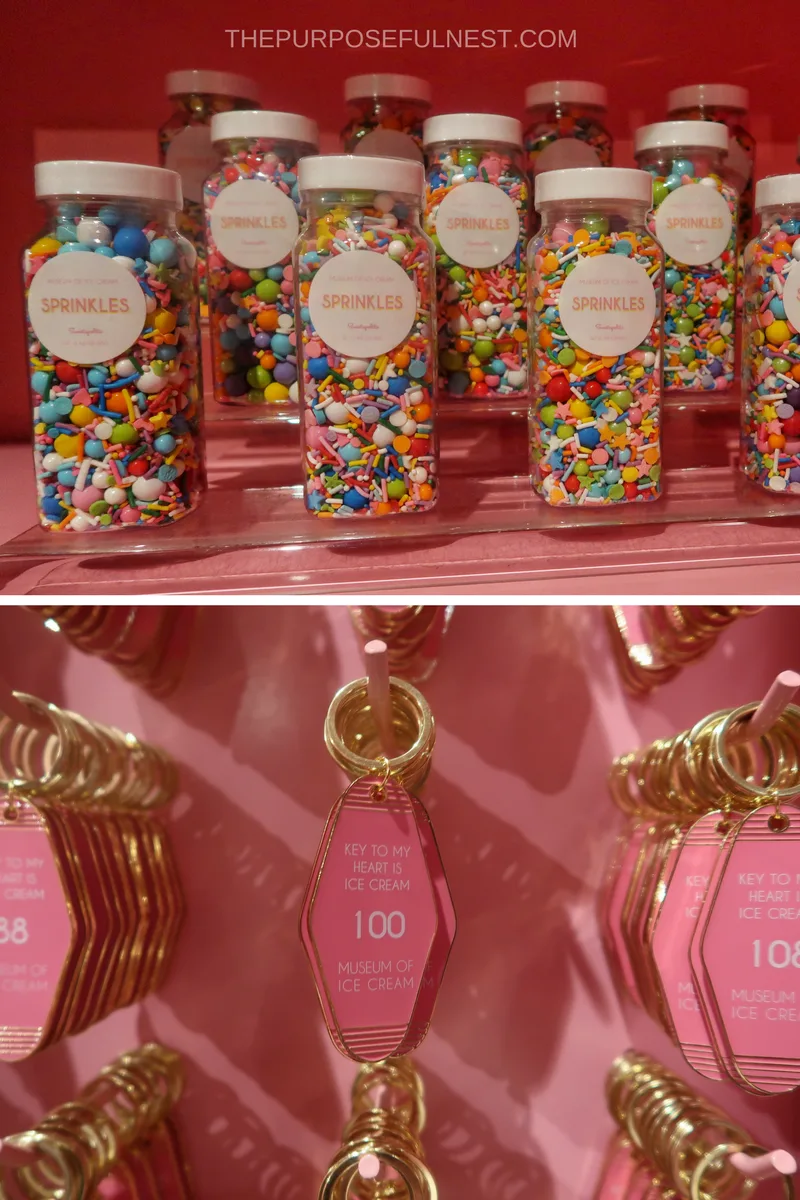 Planning A Visit to the Museum of Ice Cream
So far, the Museum of Ice Cream has held pop-ups in Los Angeles, New York, Miami, and San Francisco. The museum recently announced it's first permanent location in NYC. Before planning a visit to the museum you will need to visit the Museum of Ice Cream website HERE for upcoming dates, locations, and ticket information.
Enjoyed this post? Read more about our travel adventures HERE.